Product information "Platypus"
The board that started it all.
Back in 2012 when the Platypus was born it was a unique and never before seen board that kicked off the longboard dancing movement in Europe.
We equipped it with a mellow concave and a nice bouncy camber that brings an amazing rhythm to your dancing steps.
The narrow kicks worked perfectly
to omit any wheelbites
with any kind of loose trucks which are a must have for longboard dancing.
Furthermore the Platypus was the first board with no grip in between the kicks to make the dance floor even smoother for any kind of spins and steps and of course safe your shoes from wearing down to fast.
Since back then we regularly updated the layup of the board to state of the art construction but the iconic shape stayed the same.
Bamboo, birch, glass, carbon and mahogany molded with concave, a camber, and two solid kicktails.
Simple is beautiful.
SPECS
Length: 127 cm / 50 "
Width: 23 cm / 9,05″
Wheelbase: 84 cm / 33″
Kicks: 13 cm / 5,1″
Construction: bamboo, birch, glass, carbon, mahogany.
FLEX
Light (<50 – 60 kg)
Medium (60 – 90 kg)
Stiff (80 – >90 kg)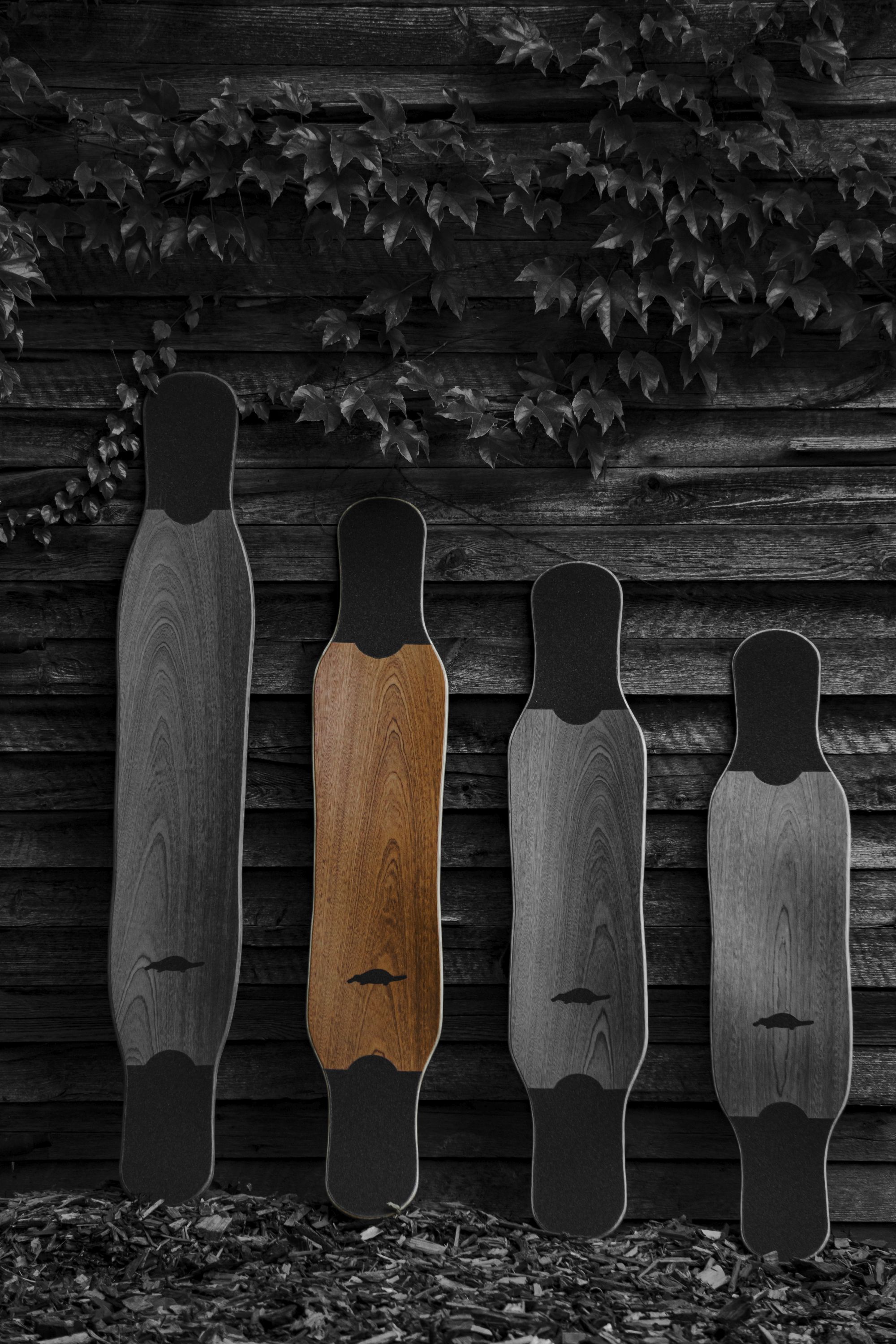 Platypus Complete
Flex:
Medium
| Setup:
Philipp Pro Setup - Paris V3 & Orang'A'Tang Fat Frees (66mm/80A)
The board that started it all. Bamboo, birch, glass, carbon and mahogany molded with concave, a camber, and two solid kicktails. Simple is beautiful. SPECS Length: 127 cm / 50 " Width: 23 cm / 9,05″ Wheelbase: 84 cm / 33″ Kicks: 13 cm / 5,1″ Construction: bamboo, birch, glass, carbon, mahogany. FLEX Light (<50 – 60 kg) Medium (60 – 90 kg) Stiff (80 – >90 kg)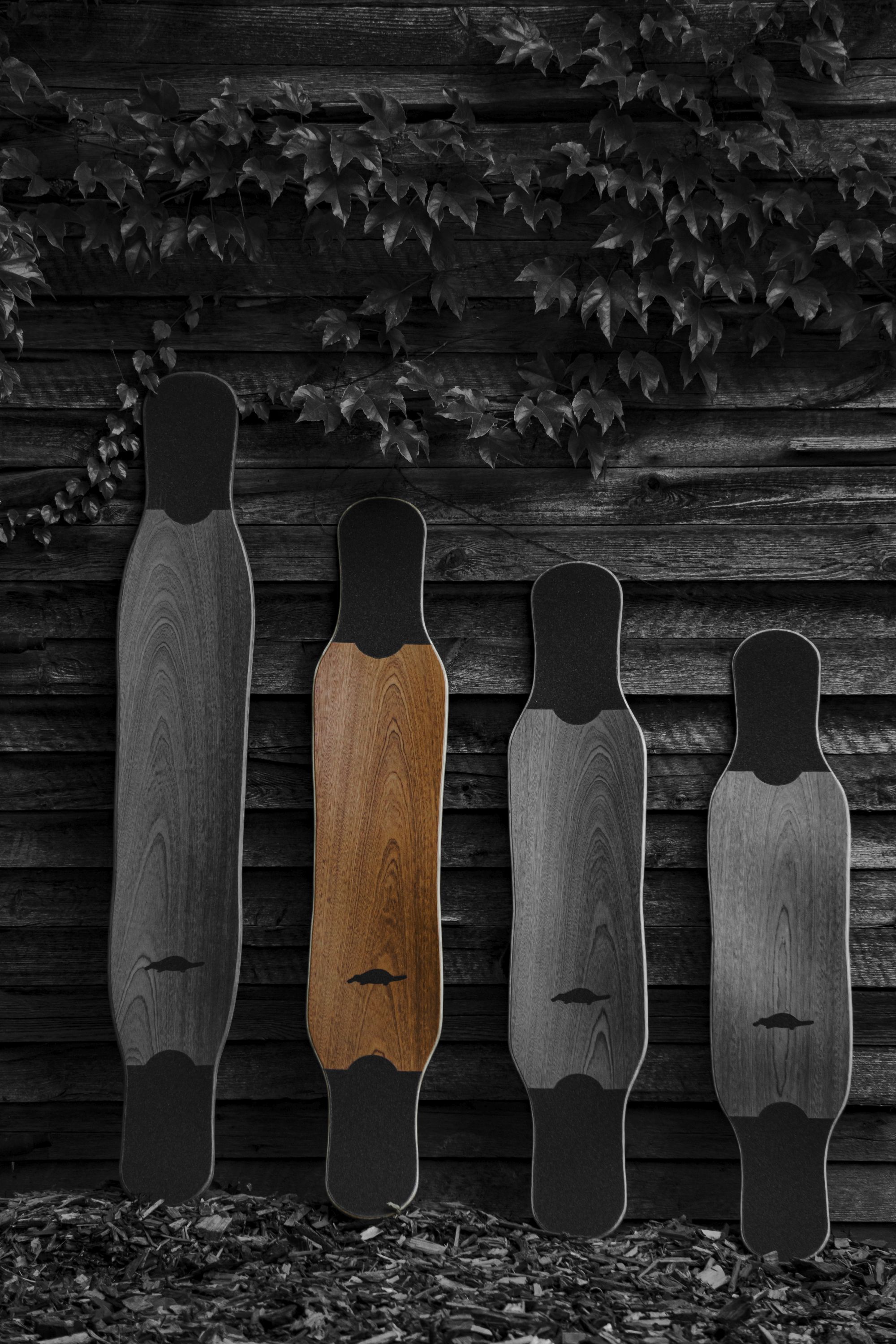 Platypus Complete
Flex:
Medium
| Setup:
NEW Petra Pro Setup - Caliber III & Blood Orange Wheels (66mm/82A)
The board that started it all. Bamboo, birch, glass, carbon and mahogany molded with concave, a camber, and two solid kicktails. Simple is beautiful. SPECS Length: 127 cm / 50 " Width: 23 cm / 9,05″ Wheelbase: 84 cm / 33″ Kicks: 13 cm / 5,1″ Construction: bamboo, birch, glass, carbon, mahogany. FLEX Light (<50 – 60 kg) Medium (60 – 90 kg) Stiff (80 – >90 kg)